With the widespread of COVID-19, most of the Indians are worried about their jobs. Especially people working in the Gulf countries had to leave their jobs and businesses. Although, the state and central governments have assured that there will be enough opportunities created for them, in reality very little has been done to help them.
Several employees who had to return from the Gulf are earning little to none currently in the country and are planning to go back to the Middle East once the situation improves. This can help them earn some good money and help their families here.
Under SWADES scheme the people returning from various countries will be provided with job opportunities: Governemnt
It is said that around 13,365 people had to return from the Gulf due to the alarming situation of COVID. Out of these 1000 people have returned to their respective homes in the UttarPradesh. The government had said that they will be provided with opportunities in their own states.
Related articles: http://expertjobs.org/post-office-recruitment-2020-over-4000-vacancies-10th-pass-candidates-eligible/
Mr. Raj Kumar Chahar, MP of Fatehpur Sikri has announced that the Union Skill Development Ministry will provide jobs to these people under the SWADES(Skilled Workers Arrival Database for Employment Support) scheme in the sectors of oil, aviation, construction, etc.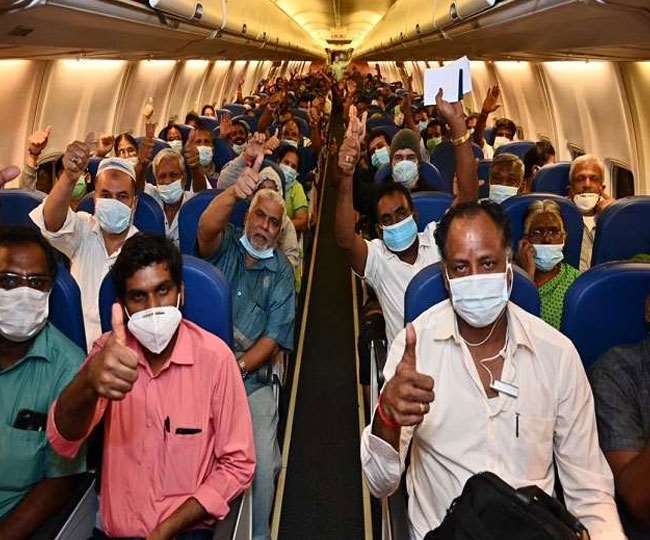 Most of these people had returned to the country with the help of VandeBharat Mission with flights being arranged from UAE, Qatar, Kuwait, Saudi Arabia, Oman. In these middle east countries, the people are working in oil, gas, construction, IT-ITES fields. A report says that there are 4964 such people who had to return to India in Kerala itself, 2518 in TamilNadu, 1868 in Karnataka, 1083 in Maharashtra, 560 in Bihar, 542 in Rajasthan, 407 in Andhra Pradesh and 423 in Telangana. These people had returned home through the VandeBharat mission.
Related artciles: http://expertjobs.org/some-bad-news-for-job-seekers-only-5-of-companies-are-looking-to-hire-in-q2/
Currently, the Central Government is in the process of creating a database of all the arrivals and mapping them via the SWADES scheme to the respective fields. As of now, the candidates can apply for registrations via the website of the project.