The US President Trump plans to sign restriction orders for the H1B visa. This is an executive order which restricts the issuing of new H1B, L1, and other temporary work permit visas. The main motive of this idea is to improve local employment in the USA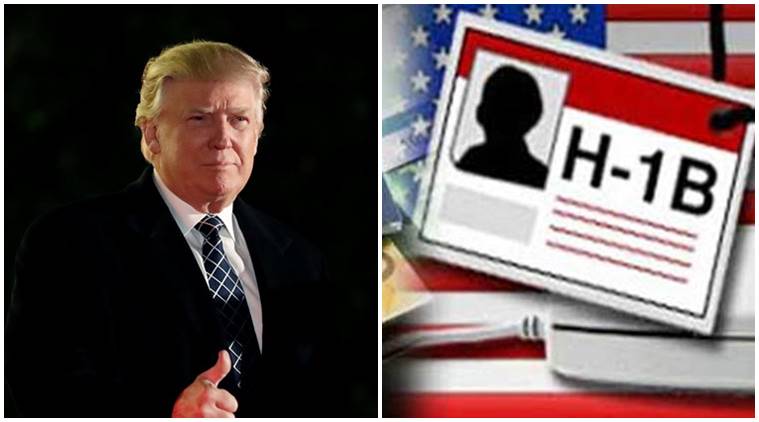 Trump believes, by this order, almost everyone in the country will be happy and would welcome this decision. Although he believes that they will always be a few exceptions.
The USA is having many unemployment problems right now. The unemployment rate in the country has risen rapidly due to the coronavirus pandemic. Hence, Trump plans to sign restriction orders for the H1B visa
This move impacts the foreign workers especially Indians who are already scheduled to move to the US from October 1, 2020, once they receive their approval orders. Indians contribute to 70% of 85,000 visas issued every year.
Read more: H1B visas integral for COVID recovery: Tech giants to Trump
Does this affect the current visa holders?
Analysts predict that this move might not affect the people who are already present in the USA currently. This move will affect US tech giants more than that of Indian tech companies. Indian companies started hiring local talent for the last few years opposite the US companies that rely mostly on foreign workers.
In the fiscal year 2019, seven of the top 10 companies that rely on H1B visas are US companies. According to the data from USCIS, the share of Indian companies in H1B visas dropped from 51% to 24% from 2016-19
The unemployment rate for Computer Science in the USA is dropped from 3% to 2.5% from January to May, this year. For other sectors, it increased from 4.1% to 13.5% in the same period.
Recently, in April, Trump signed an order tor restrict Green cards, and some resident permits for a period of 60 days.
Read more: Are temporary jobs on the rise?